Welcome to Mychild Educare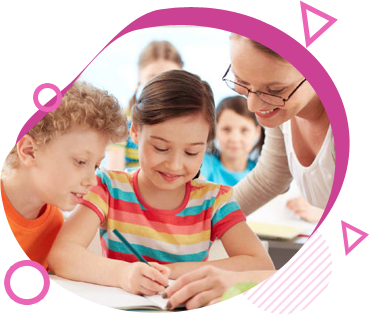 World statistics from 2016 reports, 18.6 births per 1,000 total population, which means about 4.3 births/second or about 256 births/minute in the world. Every Newborn when raised properly can be best in whatever field they choose as adults. Geniuses in them need to come out.
New research in Neuroscience proves that every infant at birth has 100 billion nerve cells and 27 trillion glial cells that promote forming rich supporting networks (connections) in the brain. Lifetime robust connections happen with nurture through five (5) senses connecting to the world. What you cannot see is the hidden connections and mind. Nurture creates lifetime robust pathways in cognitive intelligence, linguistic abilities, emotional balance. Perceived negative feelings by the child, of stress, threat, insecurity with lack of nurture, love and relational bonding results in withdrawal or hyper-arousal behaviors and learning disabilities.
Global education of parents, who are the first teachers can help in nurturing the child with positive feelings that promote multi sensory integration. Lifetime foundation of behavioral pathways and social emotional learning during 0-8 years is critical for later holistic youth and adult development and behaviors. The purpose of this web site is to help parents and caretakers to get the skills they need to raise a healthy child through a Universal Curriculum.
Photo Gallery
Content Will Update Soon..
Video Gallery
Content Will Update Soon..
© 2021 My Child Educare. All rights reserved.
Design & Developed by ArjunTeam