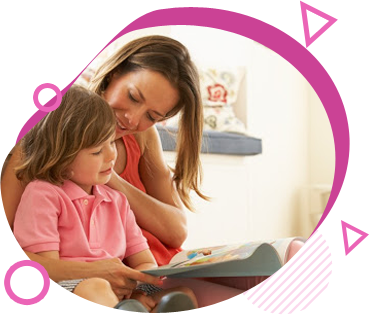 Best Child Education
Dr. Chintapalli developed a mission-driven approach to pediatric practice. She believes that all children deserve to reach their highest potential, and as part of her counseling with patients and their parents, fosters family unity, engagement, and nurture. Educare is extracting inherent strengths in a calm loving home envirnoment. Health is "physical, intellectual, psychological social emotional and spiritual wellness".
Every new born has an opportunity to connect well with world and give back something to the society. All this happens optimally in the first 3 years.
We bring neuroscience into daily life application with good relationships and bonding. Positive parenting gives good experiences through five senses in a state of good bonding, relational responsive attachment.This assures good social, emotional learning, intellectual and cognitive development with good lifetime outcomes.
Understand priniciples of sensory integration and implement every moment. She is a master trainer who does training of the trainers for child development and following disorders through TECPDS.ORG
Medical consultations
Universal Nurture curriculum (0-5 Years)
Neuroplasticity 0-5 Years
Principles of Multisensory Integration
Positive Parenting
Behaviour disorders
Trauma focused cognitive behavior management
ADHD
Autism spectrum Disorders
Nutrition & Health Care
Photo Gallery
Content Will Update Soon..
Video Gallery
Content Will Update Soon..
© 2021 My Child Educare. All rights reserved.
Design & Developed by ArjunTeam