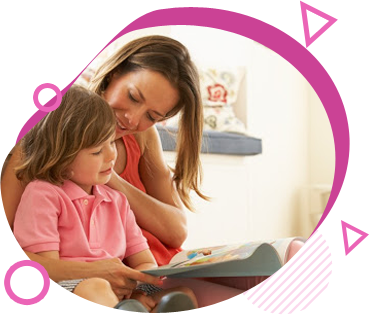 Dr. Meena Chintapalli went to USA as an 8-year-old in 1960 and ever wanted to go back to this beautiful land of opportunities, freedom and spirit. Meena Chintapalli always wanted to care of the people for their emotional betterment. With lot of hope, she entered USA on March 30th1976. She completed her pediatrics residency in Washington, D.C. in 1978 and ambulatory pediatrics fellowship at University of Michigan, Ann Arbor, USA in 1980.
She was certified by American Board of Pediatrics 1980. There were no boards for ambulatory Pediatrics in those days. She followed her spouse and moved to Milwaukee, Wisconsin, leaving behind her academic interests. She worked as clinical instructor at the Medical College of Wisconsin, in Milwaukee.
She started her Pediatrics solo practice in 1983 and had to move with her spouse to San Antonio, Texas. She again started her solo pediatric practice to give head-heart and mind connection to parents and children. In addition to her practice, Dr. Meena worked as the director for a neuro-psychiatric hospital in San Antonio. She was voted as the best pediatrician, won the woman of the year award in 1995 by San Antonio Mayor's Committee on the status of women, won distinguished service award for AACC (Alamo Asian chamber of commerce for distinguished community service.
On March 30th 2008, she received distinguished leadership and professional excellence award from A.M.A. (American Medical Association) foundation, for incorporating neuroscience knowledge into daily practice and teaching community through TECPDS and by public lectures. Dr. Meena is a clinical adjunct at UTHSCSA; She trained many medical students and nurse practitioner students in clinical practice setting. In 2010, she was chosen as the world Physician and was recognized. She has received lifetime recognition in Who's Who of America and Marquis Who's Who since 2006. Dr. Chintapalli also received the Easter Seals "Avance" award in 2014.
She was the founding president of a charitable tax-exempt organization, S.A.I. (Society For Assistance International) and volunteered at Battered Woman's Shelter of San Antonio, Bexar County Jail District, Salvation Army, Boysville Center, Bexar County Detention Center, and Children's shelter of San Antonio. She served needy in many medical missions.
Photo Gallery
Content Will Update Soon..
Video Gallery
Content Will Update Soon..
© 2021 My Child Educare. All rights reserved.
Design & Developed by ArjunTeam